As time is changing, we all have to adapt and mold our lifestyle or should we say lifestyle with that pace, if we don't do this then we will be roaming somewhere in the dark like a frog in a well. In today's modern world, everything runs on modern technology, so different types of opportunities have come in the business as well. The most popular of them is Entrepreneurship. It is such a term as if it has brought many people to their pinnacle in the form of business.
In this list, Sapna Jain, living in Noida, being a woman, has given flight to her dreams of becoming a business woman, she is no less than an inspiration. Yes, she has proved that whatever a woman wants to do, be it business or job, she is no less than anyone. Due to her self-confidence and passion, Sapna Jain along with her husband Devesh Pratap started a film production company called Wisdom Cine Arts Pvt.Ltd in Noida and you will be surprised to know that within a short span of time, Sapna Jain has established herself in Delhi-NCR and made this company stand in the list of top film companies.
But like every story has parts, Sapna Jain's journey also did not reach this peak without any reason. Sapna Jain was born in a small town of U.P. called Tikait Nagar which falls in Barabanki district and from there she started her career. After schooling, she completed her further studies from Lucknow University. After completing her studies, Sapna Jain never thought of doing a job, she had a desire to do business from the beginning because her family is also a business family, so somewhere she got these business qualities from her family.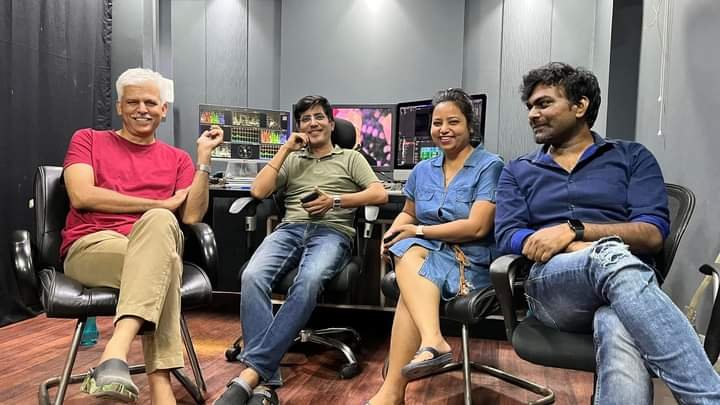 Sapna Jain tried her hand in home decor business before her marriage which lasted for 3-4 years but she did not get that success in this business as she had thought and after stopping for some time she decided to join the film-television line after listening to her inner voice. Her future life partner Devesh Pratap was also already working in television and film line in Mumbai. What was it then, she understood the need of the market from the point of view of a sensible business women or rather an entrepreneur and then along with her partner she started her company Wisdom Cine Arts Pvt.Ltd in 2012 from Noida city.
As every entrepreneur has to face difficulties or challenges in the beginning, so did Sapna Jain because film and television business is a creative work and in Delhi NCR many other big companies had kept their ground, but Sapna Jain had full faith in herself and her work. She considered every challenge as a gift, learned something from it, used it in her business techniques and faced difficulties as a strong pillar and kept moving towards her goal. Today her company is counted among the top production companies of Delhi and apart from this, now she also comes on the top position in the top post production of Delhi and NCR. Taking her own company further, she started WCA POST Studio.
According to her, where-ever she is today or whatever she has achieved, she gives the credit to her parents, family and her life partner Devesh. Recently her company was also awarded the Best Film Production House in Delhi. She proved that business talent has nothing to do with gender. Sapna Jain is not only a business woman but also a great writer and many of her poems and stories are available on internet, podcasts and YouTube. Sapna Jain believes that whoever wants to become an entrepreneur, especially women, should first believe in themselves only then the world will be able to trust you and your work.