A street with free WiFi access , 2800 sq ft of wall art and cast iron benches from Jaipur make the ™our street our responsibility program" by fb.com/discoveratp discover ananthapuram a page dedicated to social causes and civic problems of ananthapuram town.
The idea to transform an entire street of close to 350 meters by Mr ag anil kumar took 1800 Manhours and 14 days of sheer hardwork to transform this street .
The citizens are delighted to see the transformation and the children excited to occupy the benches under the trees.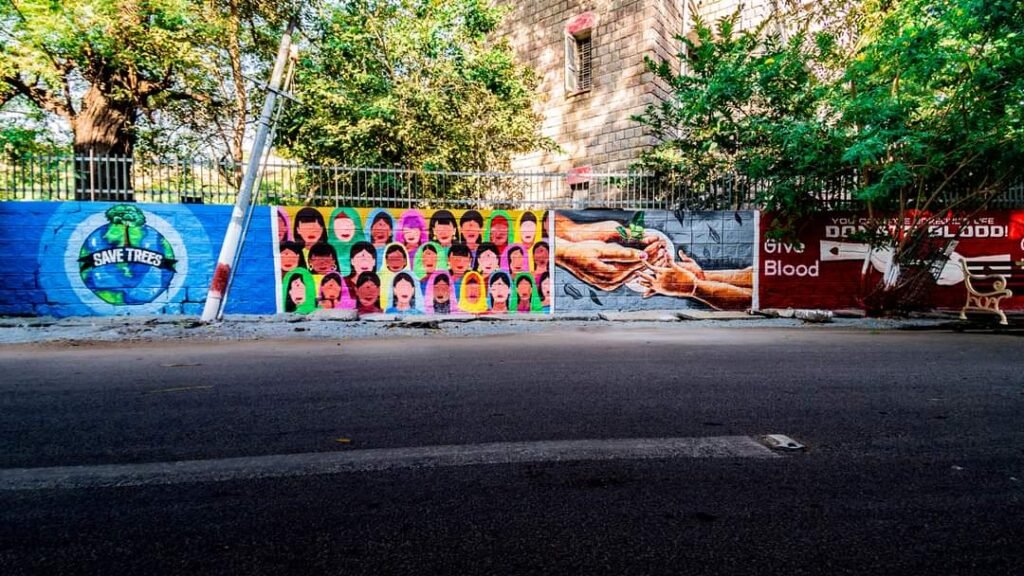 Done at a cost of 4.5 lacs from his personal savings to send out a message that with citizen participation only a city can be transformed along with govt authorities .He strongly believes that the municipal corporations should involve more citizens to come forward to contribute in whatever little way they can.
The wall art predominantly focuses on blood donation,eye donation, saving trees and water and empowering the girl child .the 2800 sq ft Wall art also involves support to the hiv affected children and reflecting local traditions.
Mr. Anil Kumar and his team with the name green army have successfully executed several initiatives in the past like home for birds where they have made 58000 man made nests made of natural coir , saved more than 3000 trees through nail free trees program, planted more than 10000 trees, stopped people from killing at least 500 trees in the town .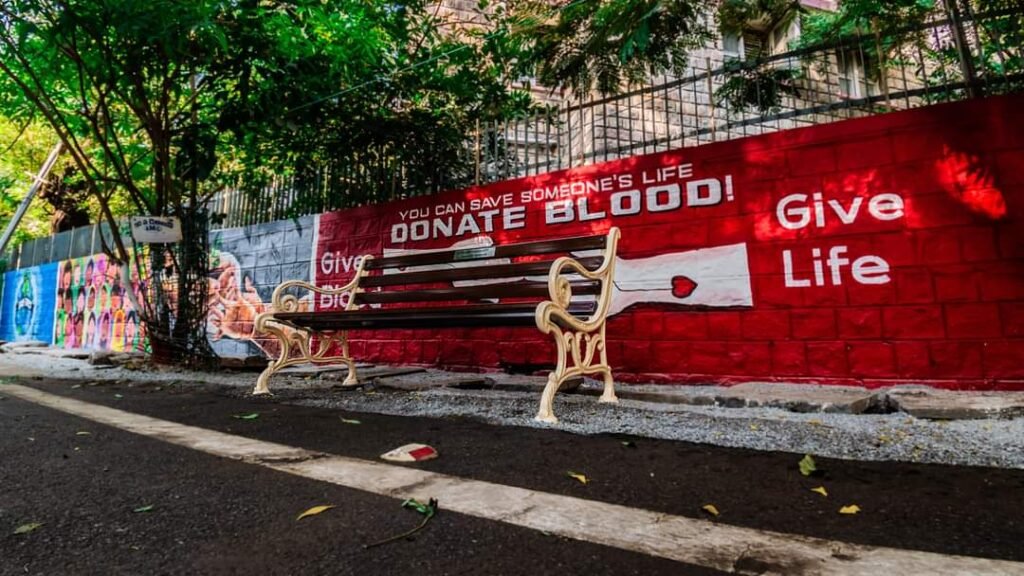 Anil kumar Ananthapuram is also known for his relentless services during COVID where more than 1.5 lac meals N95 masks were distributed,and recent floods in the town his team were seen distributing food and medicines in flood affected areas.
The new initiative our Street our responsibility had become viral on social media on how an individual vision can be executed with such little budgets.
Instagram.com/discoveratp gives a glimpse of his work till date