Romance novels have long been cherished for their tales of love, passion, and emotional journeys. This genre captures the hearts of readers with its enchanting stories, swoon-worthy characters, and the promise of a happily-ever-after. Here's a closer look at the enchanting allure of romance novels: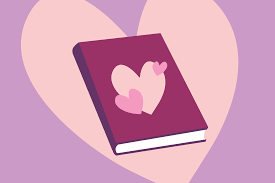 Themes and Subgenres:

Romance novels encompass a wide range of themes and subgenres, including contemporary romance, historical romance, paranormal romance, and romantic suspense.
Each subgenre offers unique settings, time periods, and storylines, catering to different reader preferences.

Emotional Depth and Character Development:

Romance novels delve into the complexities of human emotions, relationships, and personal growth.
The protagonists' emotional journeys, conflicts, and triumphs create a compelling narrative that resonates with readers.

Celebration of Love and Relationships:

Romance novels explore different types of love, from passionate and intense romances to slow-burning and tender connections.
They celebrate the power of love, the importance of communication, and the transformative nature of relationships.

Diverse and Inclusive Narratives:

The romance genre has embraced diversity and inclusivity, featuring protagonists from various backgrounds, cultures, and identities.
This ensures that readers can find stories that reflect their own experiences and promotes representation and inclusivity in literature.

Popular Authors and Must-Read Books:

Discover beloved authors such as Nora Roberts, Lisa Kleypas, Sarah MacLean, Julia Quinn, and Colleen Hoover.
Highlight iconic romance novels like "Pride and Prejudice," "Outlander," "The Hating Game," "Bridgerton," and "The Notebook."
Romance novels offer a delightful escape into the realm of love, showcasing the power of human connections and the hope for a happily-ever-after. From heartwarming contemporary tales to sweeping historical romances, this genre provides a captivating reading experience for those seeking love, passion, and emotional fulfillment in their literary journeys.