Demand for work under the Mahatma Gandhi National Rural Employment Guarantee Act(MGNREGA)scheme has dropped from the peak of the first lockdown, but it is still higher than pre covid levels, the department of economic affairs said in its annual economic survey, noting that this is 'an indicator of rural labor markets. The highest demand for work under the MGNREGA scheme was seen in states which are usually the destination of migrant workers, rather than source states.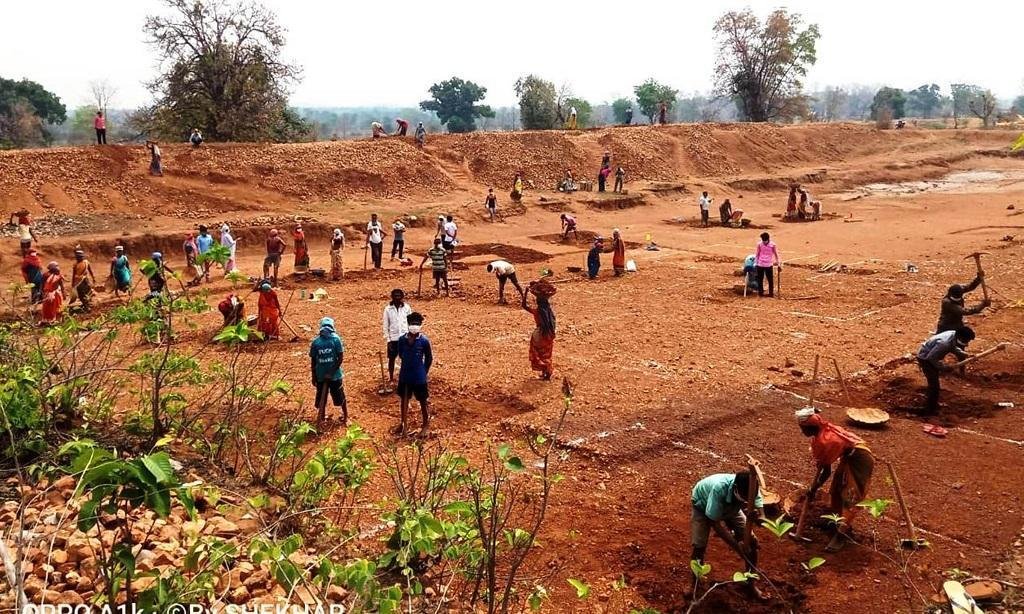 The drop in demand is due to funding constraints and urged a significant increase in allocations for the scheme in Union Budget.
According to the survey's analysis, though demand for work stabilized after the second COVID wave with a maximum of 4.59 crore persons in June 2021, aggregate MGNREGA employment is still higher than pre-pandemic levels of 2019, after accounting for the seasonality of demand. The supply-side effect of this scheme funding skews the picture of demand.
In 2021-22 additional funding was not available until late in the year when many states had already run out of money, forcing an artificial suppression in demand on the ground.