As the world continues to navigate the ongoing challenges of the COVID-19 pandemic, many people are looking for ways to stay healthy and fit while remaining safe at home. One company that is helping to meet this need is Mypro Sport Nutrition, founded by Jaimin Patel, Anant Ajudiya and Yagnesh Vitthani.
Mypro Sport Nutrition is a leading provider of high-quality sports nutrition products that are designed to support the needs of athletes and fitness enthusiasts alike. From protein powders to pre-workout supplements, MYRPO has everything you need to fuel your body and support your active lifestyle.
As the demand for at-home fitness solutions has increased in the post-COVID world, MYRPO has worked hard to provide its customers with the products and resources they need to stay healthy and active. The company has a wide range of products that are perfect for use at home, including protein that are easy to pack and take on the go.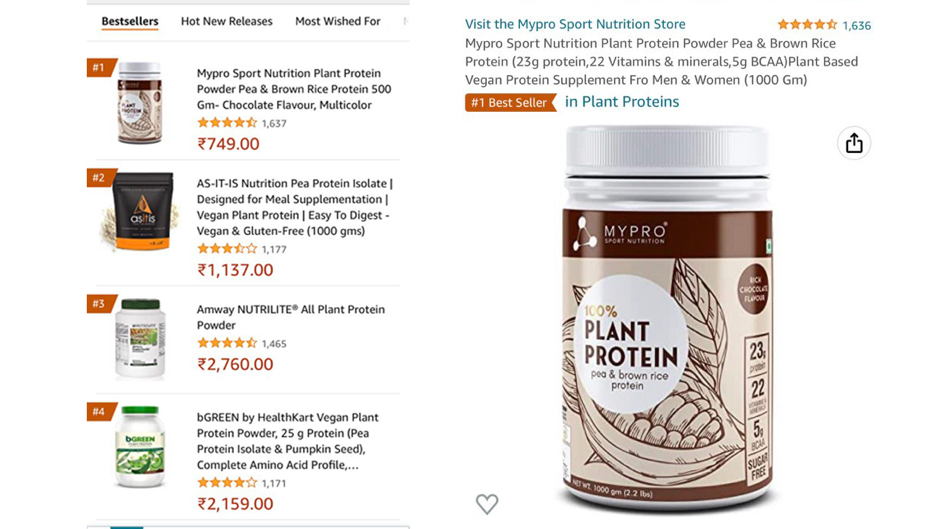 MyPro Sport Nutrition's Plant Protein, the #1 seller on Amazon and the most loved plant-based protein powder in India. Made from a blend of pea & rice Protien, it provides all the essential amino acids your body needs to build and repair muscle. Its delicious taste and smooth texture make it easy to incorporate into your favorite recipes. Whether you're a vegan, vegetarian, or just looking for a high-quality plant-based protein option, MyPro Sport Nutrition's Plant Protein is the perfect choice for your active lifestyle.
MYRPO also offers a variety of resources and support to help customers achieve their health and fitness goals. The company's website features a wealth of information on topics such as nutrition, training, and recovery, as well as tips and tricks for staying motivated and on track.
Mypro Sport Nutrition is committed to helping people stay healthy and active in the post-COVID world. Whether you're an athlete looking to improve your performance or simply want to stay fit and healthy, MYRPO has the products and resources you need to succeed. So if you're ready to take your fitness journey to the next level, be sure to check out MYRPO Sport Nutrition today.